Being sued is everyone's worst nightmare.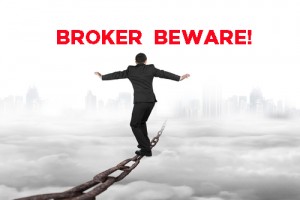 According to a Realtor.com article:
A Florida appellate court has considered whether a purchaser's lawsuit adequately stated claims against a listing broker for failing to disclose latent defects on the property. Paul and Mary Cummings ("Sellers") entered into a contract to sell their townhouse condominium to Erik and Carol Syvrud ("Buyers"). Both parties were represented by real estate licensees in the transaction.
Subsequent to the close of the transaction, the Buyers were shocked to discover numerous structural defects in their townhouse and to a number of buildings inside the condominium association. In fact, the unit owners had been notified by the condo association that they would face a special assessment of over $20,000 PER UNIT. None of this information had been disclosed to the Buyers at the time of purchase.
The article further states that:
The Buyers filed a lawsuit against the Sellers, the Buyers' real estate licensees, and the listing broker, Today Real Estate, Inc. d/b/a ReMax Today ("Listing Broker"). The lawsuit sought to void the purchase contract as well making various claims for damages resulting from the nondisclosure of the defects.
Florida law demands full disclosure from the seller of all known facts which "materially affect" the value of the property and are not visible or known to the buyer. Therefore, a listing broker can be held liable for negligence and fraudulent misrepresentation when such defects (as the ones aforementioned) are not appropriately disclosed.
Both parties went back and forth regarding the waiver of nondisclosure in a purchase contract. As stated in Syvrud v. Today Real Estate, Inc., 858 So. 2d 1125 (Fla. Dist. Ct. App. 2003), under Florida law, an "as-is" clause does not eliminate the obligation of the seller to divulge known hidden defects to the buyers or those defects of which a listing broker has knowledge.
Perhaps if both brokers had been more diligent regarding the disclosure of material defects and armed themselves with the pertinent information about the upcoming special assessment – this messy lawsuit could have been avoided.
Using the Private Association Rating Score System (PARScore®) reduces liability. 
Have a story to share? Email us at info@associationevaluation.com.